Neck injuries occur when a player's head makes contact with the boards, goal posts, or with another
player with the neck slightly flexed (chin near chest).

HEADS UP, hands up, DON'T DUCK!
"Michigan Amateur Athletic Association"

COACHES TRAINING MANUAL
ON HOW TO USE

THE
HEADS-UP
HOCKEY STABILIZER


The
HEADS-UP

HOCKEY STABILIZER
was specifically developed to be incorporated in with drills during practice, for all levels of Hockey teams from the Youth Leagues, Jr. High School Teams, and at the High School Level.
The
HEADS-UP

HOCKEY STABILIZER
is designed to help teach hockey players, regardless of their position (except for goalies), the keys to keeping their head up at all times, i.e. playing
HEADS UP, DON'T DUCK HOCKEY
!!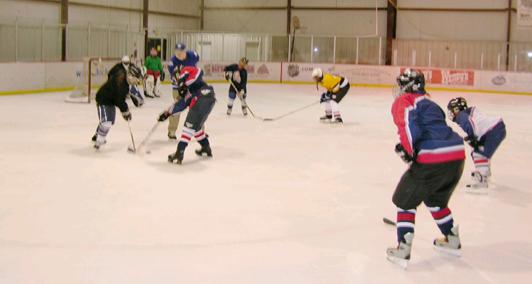 The
HEADS-UP

HOCKEY STABILIZER
is the perfect equipment for ALL age groups and can and should be incorporated into all of you drills. It is as simple as just attaching the STABILIZER (
see attaching stabilizer
) and begin your normal drills during practice. The
HEADS-UP

HOCKEY STABILIZER
does all the work for you simply by having your players wear the STABILIZER through out your practice, teaching muscle memory in your players not to drop or lower the head:
BEGINNING SKATER DRILLS
The
HEADS-UP

HOCKEY STABILIZER
teaches the proper techniques of
BENDING
at the
WAIST
by not allowing the head or chin to DROP or LOWER keeping the player in the anatomically correct HEADS UP position resulting in the
SAFEST
and most effective techniques of playing HEADS UP HOCKEY.
CONE AND STICK HANDLING DRILLS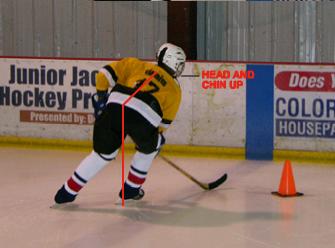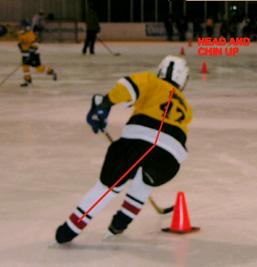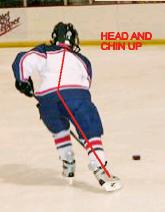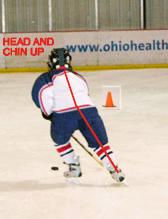 PASSING AND SHOOTING DRILLS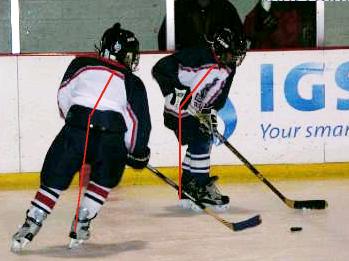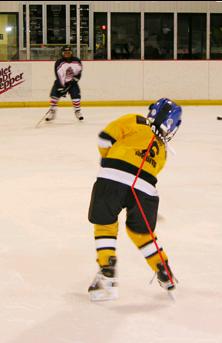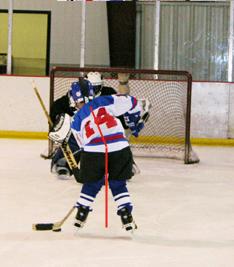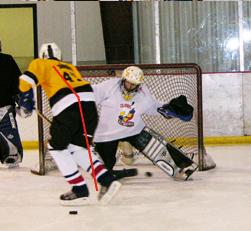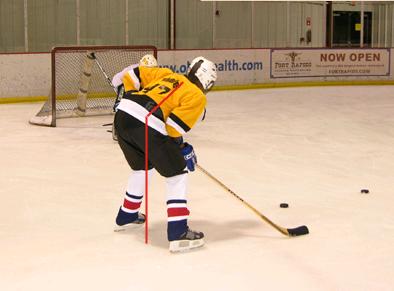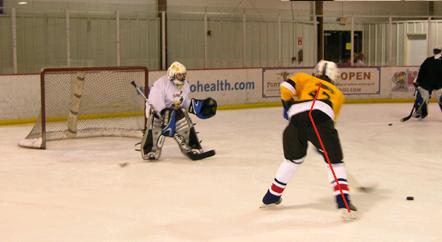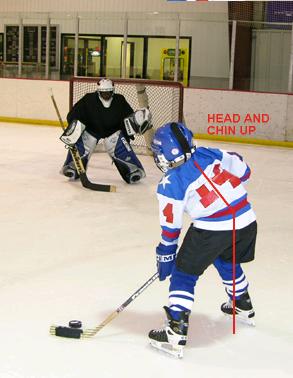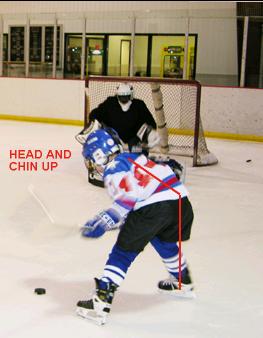 SCRIMMAGES AND GAMES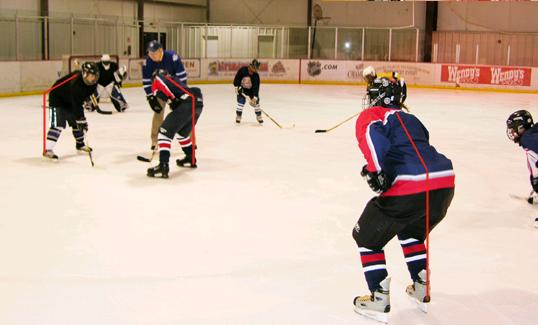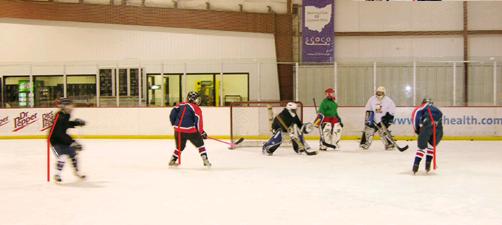 "I'm convinced that Heads Up Hockey is a great program for
the entire game of hockey, at every level of play, from coaches
to officials to players. And Heads Up Hockey starts with you
– so let's get at it!"
Best Wishes,

Ron Wilson
Head Coach, Team USA
2004 World Cup Of Hockey
National Coaching Advisor,
Heads Up Hockey
Copyright 2016 The Heads-Up Stabilizer, LLC All rights reserved.
US Patent No.: US 6,971,123