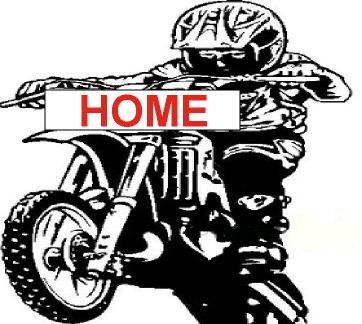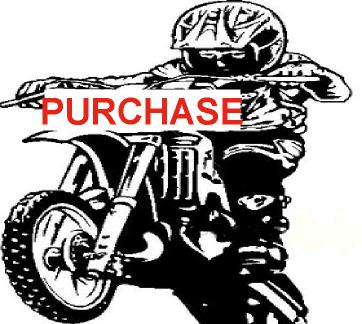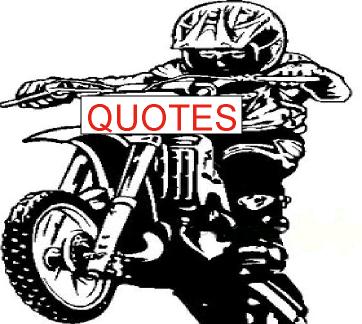 Read what they are saying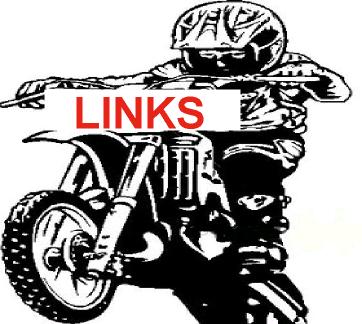 Links & Tracks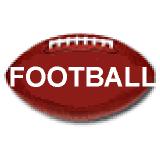 Reduce Head
Bobbing Video
(52 secs.)

Putting On The
Stabilizer Video
(COMING SOON)
On the Track Video
(1:27 sec.)
Unfortunately, we are having technical difficulties with the sound for these videos, THERE IS NO AUDIO,
please check back soon as we are currently working to fix the audio problems.
We apologize for the inconvenience.


Below is the audio highlights

:

Reduce Head Bobbing Video:

The

HEADS-UP

STABILIZER reduces the unwanted head bobbing thus reducing the possibility for neck strain to a rider.
The head remains stable while wearing the

HEADS-UP

STABILIZER and is the perfect device for the younger riders.
On The Track Video:

The

HEADS-UP

STABILIZER reduces the possibility of HEAD and NECK INJURIES helping to maintian a heads up position.
The dropping, lowering, or the downward/forward movement of the head during a crash is the primary cause of serious head, neck and spinal cord injuries.
The

HEADS-UP

STABILIZER places the rider in a more correct riding position providing greater stability on a bike or ATV.

THE HEADS-UP MOTOCROSS/ATV STABILIZER
DOES NOT PREVENT INJURY
.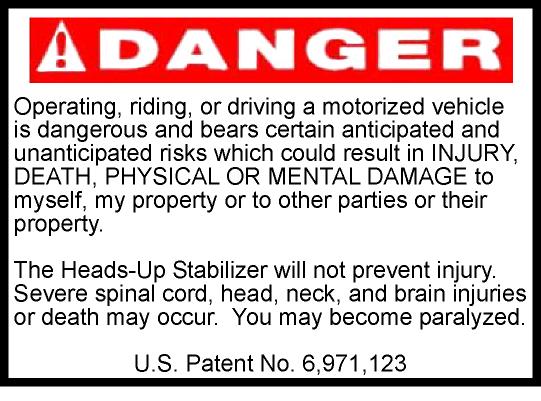 Copyright 2009 The Heads-Up Stabilizer, LLC. All rights reserved.
Patent Protected by the USPTO